Our centre's name in French is: Ressourcement Nature, which literally means "rejuvenation in Nature". We offer a space where you can relax, breathe clean air and recharge your batteries. It's a place where body, mind and soul come into harmony.  The nature, the horses and the meditation practice help us connect to our inner Being, to our Source.

The founder: Andreas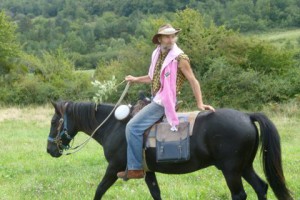 Ever since I was a child the connection between horses, humans and nature has always fascinated me. I spent a lot of time with my grandfather and his horses. When I was a teenager I dreamt of a simple life, living with horses in nature. At the age of 21, I moved to France and made my dream come true. I am largely self-taught, over the years I have learnt a lot about horses, such as horse shoeing, healing with horses, natural horsemanship, etc. That's how horses became my most important teachers. More recently, I've undertaken training in personal development with horses. Once a year, I now offer "The Hero's journey" together with Ulrike Dietmann here in Les Baillessats. Hiro and I also lead personal development workshops called "L'Oracle des chevaux" (The Horses Oracle), where horses, healing and meditation come together.
His life and project partner: Hiro Syl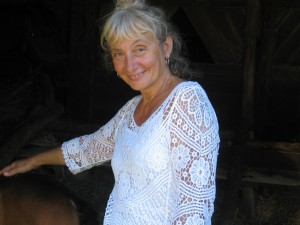 From an early age I felt there are so many different ways to live on this planet. That was the reason I started looking for a paradise on earth. Searching for it externally, I also started looking for the "inner paradise"; that place inside each of us that is always at peace  whatever is happening. In 1980, I started practising active meditations. In the beginning it was like a life vest, but over time it became a primary need, like eating and sleeping. During my many journeys to the East, especially India, I learnt a variety of different meditation techniques and met several masters of meditation, including Osho and the master of Advaita: Poonjaji. I trained in holistic massage with Diana Richardson in Poona and I have a diploma from the European Institute of Sophro-analysis; a body orientated psychotherapy that reconciles the body, mind and the heart. I will be happy to guide you here in our little paradise with my knowledge, my experience and my heart. My teachings have come from many sources and are not bound by one particular tradition. I offer special courses combining Meditation, Nature, Walking and Awareness.